The Ultimate Guide to

WordPress for Beginners
Download your FREE 111 page e-Book today and learn how to create your website.
From installation to search engine optimisation, we'll guide you through taking your WordPress website from a blank canvas to a finished website.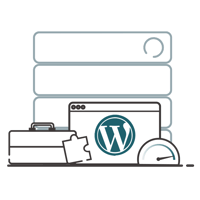 Download your FREE e-Book
What's inside?



In our free eBook, you will find step-by-step guides to help you launch an amazing WordPress website.
CHAPTER 1
Installing WordPress and an SSL Certificate
CHAPTER 2
Website structure and content
CHAPTER 3
Framework and functions
CHAPTER 4
Plugins, themes and SEO